Bayit Publishing creates and curates resources for seekers, driven by our core belief that all are called to build the Jewish future. We produce materials across and beyond all streams of denominational life, designed both for readers who are Jewishly fluent and readers who are new to Jewish learning. Our offerings are aimed at empowering people to claim an active stake in building Judaism together.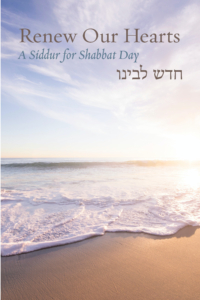 Published jointly by Bayit and Ben Yehuda Press. Renew Our Hearts balances tradition with innovation, featuring liturgy for morning (shacharit and a renewing approach to musaf, the "additional" service of Shabbat and festivals), afternoon (mincha), and evening (ma'ariv and havdalah), along with curated works of poetry, art and new liturgies from across the breadth of Jewish spiritual life. Read more about it on its own page, where you'll find list of contributors and more. Available for $18-36 (regular or large-print), with a discount for ten or more copies.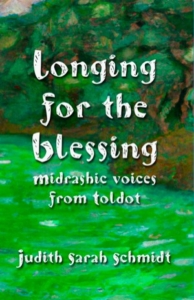 By Judith Sarah Schmidt. In poetry and prose, psychologist and dream scholar Judith Schmidt plumbs the depths of the stories in the Torah portion named Toldot, "Generations." Her midrashic (aggadic / narrative) imaginings yield new insights into familiar figures, and her interweaving of Torah with family history illuminates how our Torah stories are always about our ancient spiritual ancestors and also about us.
This is the second edition of a book originally published by Time Being Books in 2013, now with a new introduction by the author. Available for $20.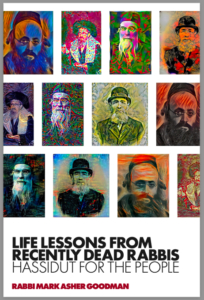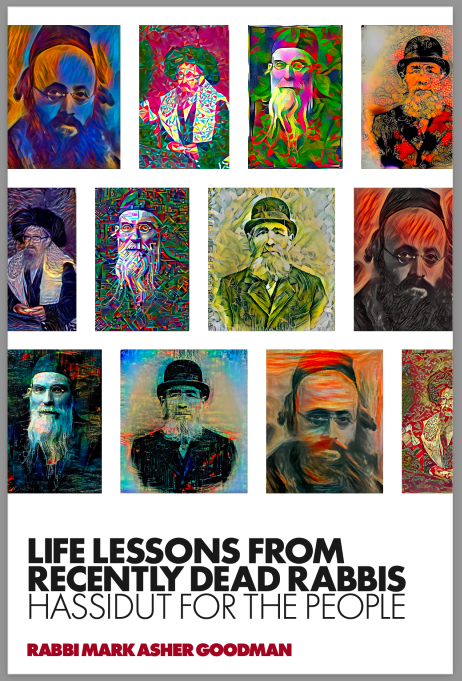 By Rabbi Mark Asher Goodman. Life Lessons from Recently Dead Rabbis: Hassidut for the People is a book of Hassidic texts with contemporary commentary, meant for anybody who is seeking a little spiritual and moral guidance. The great Hassidic masters believed that all human beings were brought into the universe with purpose, and that a worthwhile life involves analyzing and reflecting on that purpose. The purpose of this book is to bring out these life lessons for the next generation – an independent and bold generation that is more diverse, more feminist, more queer, more individualistic, and perhaps more reflective than ever before. Available for $22. 
Edited by Rabbi Rachel Barenblat. From Narrow Places collects poetry, liturgy, and art co-created by Bayit's Liturgical Arts Working Group — a pluralist group of rabbis, liturgists, and artists — during the first eighteen months of COVID-19. "From the narrow place, I called to You; You answered me with Your expansiveness," says the Psalmist. We cried out from the pandemic's narrow place, hoping to access holy response in our expansiveness of liturgy, poetry, and art. These offerings of word and image are tools for "building Jewish" that we hope speak to the spiritual needs of this moment and beyond. Read more about it on its own page, where you'll find praise for the volume, list of contributors, and more about what's inside.  Available for $18.
In the Light of Peace is a volume of curated liturgical poetry in partnership with congregation Ner Shalom, designed for use in liberal Jewish settings across and beyond the denominations. Edited by Leiah Bowden with co-editors Rita Rowan, Sally Churgel, and Abby Bogomolny, these poems speak of death and dying, revelation, gratitude, loneliness, love, resentment and forgiveness — and more. $18. Read more about the book on its own page.

Color the Omer is a tool for counting the Omer with mindfulness and beauty. These illustrations offer a meditative focus and an artistic activity for each day of the journey between Pesach and Shavuot, along with short teachings designed to spark your own internal revelation as you color. A collaboration between Dr. Shari Salzhauer Berkowitz and Bayit Builder Steve Silbert. $13. Read more about the book on its own page.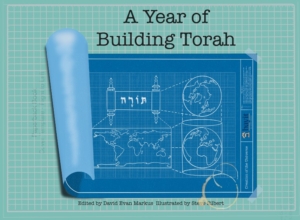 A Year of Building Torah is a volume of parshanut (Torah commentary) accompanied by #VisualTorah, featuring a variety of voices (both clergy and lay) from across and beyond the denominations. Built on the foundation of Bayit's animating principle — that the Jewish future is always under construction and that all of us are tasked with building that future — these essays explore Torah through a building-focused lens. Each is accompanied and uplifted by Steve Silbert's #VisualTorah sketchnotes. Read more about it on its own page, where you'll find list of contributors, praise for the volume, and more about what's inside. $18.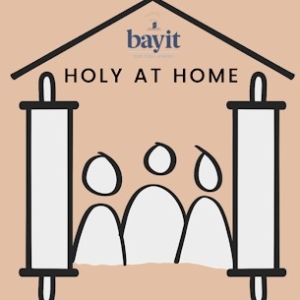 Our first major digital publication is Holy at Home, a set of six editable slide decks for the Days of Awe created in preparation for the first pandemic high holiday season. Read all about it, including what's in it, how to preview the slides, and how to donate to receive an editable copy, here at Builder's Blog. We also curate and publish digital resources for the festival year including new poetry, liturgy, and art to meet the needs of this moment and beyond, including those collected here and in From Narrow Places.
Sally Wiener Grotta's Daughters of Eve is a collection of secular humanist feminist Torah essays accompanied by workbook / discussion questions. Many non-religious Jews imagine that Judaism and Torah are irrelevant to their daily lives. Their limited access to Torah may suggest threadbare prototypes shaped by a patriarchal culture. What could a 21st century reader have in common with those ancient women, and what relevance could Judaism possibly have to modern needs and concerns? Daughters of Eve workbooks will not only welcome these kinds of questions but will also seek to provoke them. Each annual workbook will feature twelve essays rooted in the stories of biblical women alongside discussion questions, and will focus on issues pertinent to life today. Read more about it on its own page. 
Accessibility
In the interest of maximizing accessibility, every word of Hebrew in every Bayit publication is paired with transliteration and with clear, pray-able English translation.