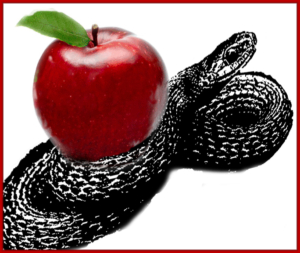 Daughters of Eve
"Throughout the millennia, the stories of the women of the Hebrew Bible have been re-imagined and re-interpreted, according to whatever the current local culture expected or wanted women to be. Now, it's our turn."
~ Sally Wiener Grotta, from the Introduction
Sally Wiener Grotta's Daughters of Eve is a collection of feminist Torah essays accompanied by workbook / discussion questions.
Many non-religious Jews may imagine that Judaism and Torah are irrelevant to their daily lives. Their limited access to Torah may suggest threadbare prototypes shaped by a patriarchal culture. What could a 21st century reader have in common with those ancient women, who apparently had little agency outside their homes and were often treated like second-class individuals? And what relevance could Judaism possibly have to modern needs and concerns?
Daughters of Eve workbooks will not only welcome these kinds of questions but will also seek to provoke them. Each workbook will feature 12 essays by award-winning writer Sally Wiener Grotta. The essays are rooted in the stories of biblical women, and will open up issues pertinent to life today. 
The workbooks are designed to facilitate discussions not so much about religion or the Bible, but about how our reflections on those ancient female archetypes influence and reveal who we are today.
Each workbook will also feature discussion questions and guidelines for facilitators. Readers will start with the questions generated by the essays, and then be guided in discussion to delve more deeply, igniting a sharing of each participant's interpretations and perspectives. While initially conceived as a secular humanist workbook, the discussions generated will also open paths for in-depth dialogue among non-religious and religious Jews, and among readers of different faiths.
A Kickstarter is coming soon to help this book come to fruition; stay tuned!
Table of Contents
Eve & Lilith: If You Could Transport Back to Eden, Would You Eat the Apple?
Sarah & Hagar: The Original, Cringe-worthy Handmaid's Tale
Rebekah: Reckless or Brave, Manipulative or Forward-Thinking?
Rachel & Leah and Bilhah & Zilpah: A Complex Tapestry of Sisterhood
Tamar: Speaking Truth to Power
Pharaoh's Daughter: The First Righteous Gentile
Miriam: Giving Voice to Women
Rahab, the Heroic Prostitute of Jericho
Deborah & Jael: Women of Action
Hannah: The Power of Silence in a Woman's Voice
Ruth & Naomi: Alone Together
Esther: A Woman in Hiding
About the Author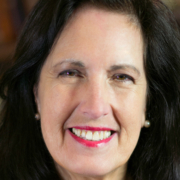 Sally Wiener Grotta is an award-winning writer, photographer and speaker who has traveled on assignment throughout the world to all the continents (including three trips to Antarctica), plus many remote islands (such as Papua New Guinea and the Falklands), covering a wide diversity of cultures and traditions. Her far-ranging experiences flavor her visual and verbal stories and presentations with a sense of wonder and joy, plus a healthy dose of common sense. Her fine art photography project American Hands, for which she created narrative portraits of traditional tradespeople, has received more than three dozen grants, and the exhibits have been seen by over a quarter million people. Her hundreds of stories, columns and essays have appeared in scores of magazines, newspapers and journals. Her books include the novels The Winter Boy (a Locus Magazine's 2015 Recommended Read) and Jo Joe (a Jewish Book Council Network book). Her short story "One Widow's Healing" won a 2019 Health Odyssey award. A member of SFWA and The Authors Guild, Sally is co-curator of the Galactic Philadelphia author reading series and co-chair of The Authors Guild Philadelphia Chapter.
---
At Bayit we create and curate tools for "building Jewish." If you want to support our work, including this volume, we welcome your donations!