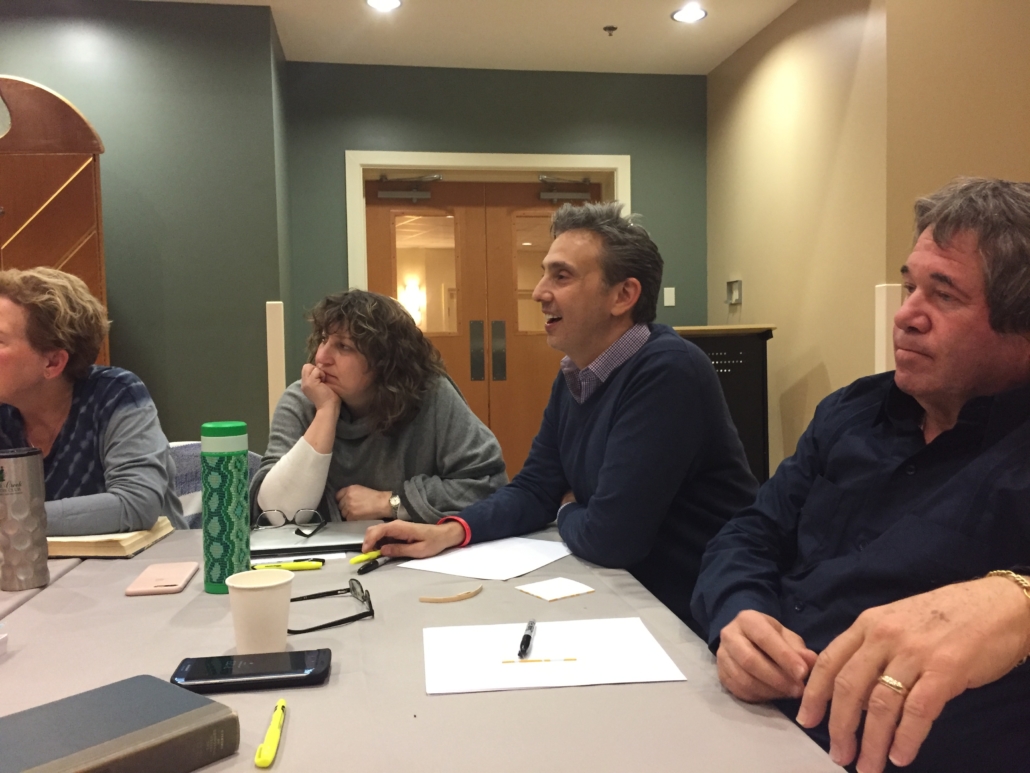 In-person learning at a Bayit clergy retreat… in pre-covid times.
About Bayit Online Learning
Bayit's online classes share tools for building meaningful Jewish lives. Some of our offerings are designed to help clergy build their spiritual toolkits, while others are intended for a broader audience. We welcome learners of every level of experience, at all ages and stages of life. Our classes take place over Zoom and are accessible to anyone with an internet connection.
Offerings – Fall 2020
Entering the Psalms – For Clergy, taught by Rabbi Rachel Barenblat. Open to clergy of all faiths. "The psalms give voice to a range of human emotions, from despair to exultation. In this class for clergy, we'll study psalms (both classical / Biblical, and contemporary poems that function in similar ways) and then open our creative channels to write our own. Both the reading and the writing will enliven our relationship with text, tradition, ourselves, and our Source, and will give us tools for building a more robust relationship with the psalms and with our own creativity." Click through to read more.
Offerings – Winter 2021
Coming soon!