I load my car with my guitar, my computer, tallit and tefillin, giant note pads and brightly-colored markers, a pair of shofarot, and drive north — for a while. This year's gathering spot for our annual Bayit board retreat is a lakeside cottage by Lac-St.-Pierre, in western Quebec's "cottage country."
We brainstorm. We bring in a few board members via Zoom, though spotty rural internet means sometimes we use speakerphone instead. We sit around with guitars and an occasional ukelele. We enjoy the water, the cricket-song, the calls of ducks (who seem to me to quack ouai, Quebec-style.)
We talk about where the last year has taken us — books and liturgical arts and a blog and slides for sharing and spiritual games — and brainstorm what we want to build in the year to come. What tools and systems do people need? What ideas can we incubate, playtest (or praytest), refine, share?
We daven by the lake: sometimes with our feet in the clear water, sometimes in boats, sometimes in the lake joined by darting fish and intrepid ducks. We sing Adon Olam to the tune of "O, Canada." We roast kosher marshmallows over a crackling fire and watch the sparks soar. We laugh a lot.
We talk about Bayit's mission and vision. About books. Ethics. Essays. Liturgy. Art. Music. Games. We talk about the power of convening across difference, and what can flow from that. We study Rav Kook on teshuvah. We talk about Jewish spiritual technologies for getting through difficult times.
We walk down to the dock at night, and lie on our backs, and marvel at more stars than most people ever get to see. We can see the Milky Way stretching out ahead of us. It is spectacular. I think it could entice people who don't normally think about God to think about Mystery and meaning.
We spend an afternoon with human rights activist Michelle Douglas, who ended "the Purge" of LGBTQ+ people in the Canadian army, talking about justice and reparations and repair. We sit with Michelle and a diverse group of local Jewish leaders to talk about justice and the spiritual work of allyship.
We teach each other new melodies. Sometimes the red squirrels chitter along with us or the loons trill in response.  We sit on a deck surrounded by cedar and pine forest, and plan Kabbalat Shabbat services for Capital Pride. We talk about building an ethic of social justice, and writers who help us get there.
After board meetings and vision sessions, after roundtable community conversations, after plans and action items, we segue into Shabbes. Harmony and prayer, leisurely learning and music, a "foretaste of the world to come" — not least because it caps such a sweet a week of preparing to build anew.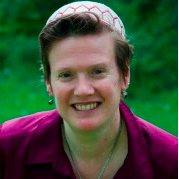 R. Rachel Barenblat is a founding builder at Bayit. Cross-posted to Velveteen Rabbi.
https://yourbayit.org/wp-content/uploads/2022/08/Beaver.jpg
942
2037
Rachel Barenblat
https://yourbayit.org/wp-content/uploads/2019/05/bayit-logo-fullcolor.png
Rachel Barenblat
2022-08-30 09:20:50
2022-08-30 09:20:50
A Week with the Bayit Board