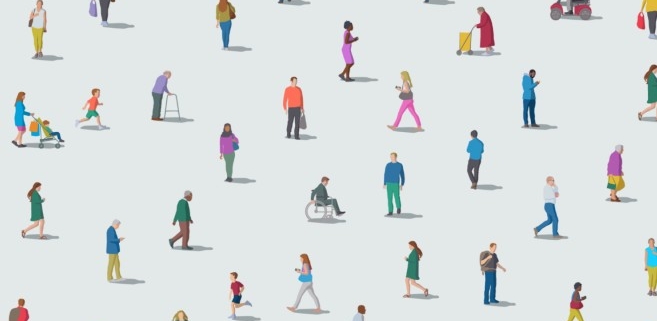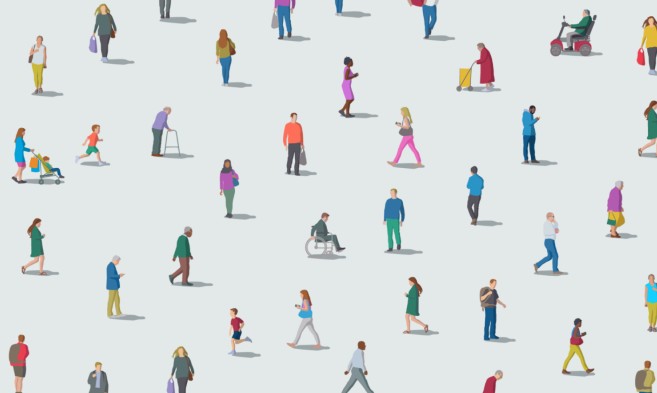 G-d's creation of the world was thoughtfully intentional. On Friday evenings, as we welcome Shabbat we sing:
מֵראש מִקֶּדֶם נְסוּכָה. סוף מַעֲשה בְּמַחֲשבָה תְּחִלָּה.

Shabbat was anointed from the outset. Last to be created, Shabbat was first in G-d's mind.
G-d's meticulous design of all of creation challenges us to be deliberate and careful in our own planning. Whether in our preparations for shabbat or organizing for Jewish communal events, the calculated construction of the world and the intricacies of Jewish laws remind us to take all possibilities into account as we arrange sacred spaces. The beautiful vision we imagine for our communities will be achieved only with careful forethought – machshava techila – to ensure that accessibility for all people won't be an afterthought.
While properly preparing increases the likelihood of a successful outcome, it is rarely guaranteed. The possibility of the unexpected, or things that are simply beyond our control, is part of the human experience. Judaism recognizes that life happens. The last two years have demonstrated, more powerfully than we could have expected, that we are not in control of everything. 
The Talmud introduces the principle of אונס רחמנא פטרי – The Merciful One exempts those whose circumstances are beyond their control (1).  Even in situations where we have the agency to make choices, it can be difficult to prioritize between competing interests. The Gemara in Sukkah teaches the concept of הָעוֹסֵק בְּמִצְוָה פָּטוּר מִן הַמִּצְוָה: one who is engaged in a mitzvah is exempt from [the other] mitzvah. Knowing that it is impossible for human beings to fully anticipate all the circumstances of life, and knowing that the sheer number of mitzvot and important tasks to accomplish can be easily overwhelming, G-d enables us to focus on the mitzvah of the moment rather than stressing about whatever it is we are not accomplishing at the same time. 
Rabbi Yosei HaGelili teaches that this principle was learned from those who carried Joseph's casket out of Egypt. Because they were impure from contact with a corpse, they were unable to offer the Passover sacrifice. But, since they were performing the mitzvah of caring for the deceased, they were exempt from the mitzvah of bringing the paschal lamb.
However, being told that they were excluded from the responsibility, because it wasn't for people in their state of being, did nothing to offer comfort. Instead, they ask Moshe, "לָ֣מָּה נִגָּרַ֗ע – why should we be left out?" (2). G-d didn't respond with the previous axiom of exemption, but answers with a new opportunity and holiday:
 "דַּבֵּ֛ר אֶל־בְּנֵ֥י יִשְׂרָאֵ֖ל לֵאמֹ֑ר אִ֣ישׁ אִ֣ישׁ כִּי־יִהְיֶֽה־טָמֵ֣א ׀ לָנֶ֡פֶשׁ אוֹ֩ בְדֶ֨רֶךְ רְחֹקָ֜הׄ לָכֶ֗ם א֚וֹ לְדֹרֹ֣תֵיכֶ֔ם וְעָ֥שָׂה פֶ֖סַח לַיקוָֽק׃

Speak to the Israelite people, saying: When any party—whether you or your posterity—who is defiled by a corpse or is on a long journey, they may still offer a passover sacrifice to Hashem" 
This sacrifice is brought one month later, on the 14th of Iyyar, known as Pesach Sheni. 
The law is established not just for that generation, but for every generation. Not just for those who are impure, but for anyone who finds themselves at a distance (3) from where they want to be (4).  
Pesach Sheni acknowledges that changing the date, but not the criteria for admittance, doesn't solve for those whose condition doesn't shift with the calendar. Truly expanding from a posture of exclusion, to inclusion, is difficult as a response after the fact. An important aspect of this holiday is to reflect on how the ideal wasn't achieved, so that next year we can get it right the first time. 
Joseph is central to the story of Passover (5). It is because his brothers sell him as a slave to Egypt that the rest of the family eventually comes to Egypt and is enslaved there until the Exodus. Joseph wanted to be close to his brothers but they rejected him and sent him far away. They see him approaching "from a distance, and before he came close to them they conspired to kill him (6) – וַיִּרְא֥וּ אֹת֖וֹ מֵרָחֹ֑ק וּבְטֶ֙רֶם֙ יִקְרַ֣ב אֲלֵיהֶ֔ם וַיִּֽתְנַכְּל֥וּ אֹת֖וֹ לַהֲמִיתֽוֹ." 
In Pesachim (7) we are taught: "וָיו מוֹסִיף". The letter "vuv", which shares its name with the hooks (8) in the Tabernacle that connected the curtains to the piliers, is a conjunction and adds, just as Joseph's name means to increase (9). The additional Passover, originating for those who made sure that Joseph wasn't left behind (10), asks us to arrange our lives not around the convenience of doing our own mitzvot and achieving our own goals, but also around accommodating the needs of others. This month of Iyar (11) which also corresponds, in the mystical tradition (12), to thoughtfulness (הרהור) and is governed by the letter "vuv", invites us to expand how we think about interacting and connecting with each other. 
In the spiritual world, a person can be physically close, but spiritually distant. The opposite is also true. G-d is always accessible – those who were excluded called out לָ֣מָּה נִגָּרַ֗ע – because they knew G-d was listening. The desire to be connected is what created this mitzvah and providing appropriate access is part of the purification process our institutions desperately need.
In our imperfect world, only the Divine is capable of perfection. The messiness and fragility of human life means that mistakes are inevitable for all of us. When we are caught up in ensuring our own perfect experiences, keeping ourselves occupied and undistracted for the sake of our own goals, we neglect the needs of those around us and ignore the realities of our world.
Connecting these needs with our resources is a holy communal act of transcendence where the physical is repurposed for the spiritual. Making sure that folks who use a wheelchair, are genderqueer, or those who are genderqueer and use a wheelchair, have safe access to bathrooms is just as sacred as our belief in the holiness of G-d's creations. Just as providing English translations on source sheets is a standard practice we should also ensure that ASL, braille, or an oral accompaniment of the text is available as well.  
A letter "vuv" in action, models a "Yes. And…" mentality.  The timing of this holiday reminds us to take advantage of the opportunity that G-d gives to plan and re-plan, supporting an awareness that there is always more we can be doing (13). 
Endnotes
1.  Nedarim 27a.
2.  The daughters of Zelophehad, descendants of Joseph, also say לָ֣מָּה יִגָּרַ֤ע in Numbers 27:4.
3.  Rashi observes the dot over the word "רְחֹקָ֜הׄ – distant" to mean not literally geographically. 
4.  Rokeach observes that רחוקה = חוץ למקום.
5.  The custom of dipping at the seder is widely understood to be referencing his coat that was dipped in blood.
6.  Genesis 37:18.
7.  5a.
8.  Exodus 38:19.
9.  Genesis 30:24.
10.  Bal Haturim אנשים אשר היו טמאים לנפש אדם בגימ' אלו שהיו נושאין ארונו של יוסף
11.  The "ר" of אייר stands for Rachel, Joseph's mother, who is buried on the way to comfort those who are distanced and transmitted signs so her sister, Leah, could be with Jacob.
12.  Sefer Yetzirah 5:7.
Special thanks to Sara Wolkenfeld and R' Aliza Sperling for their thought partnership and editing.
Rabbi Mike Moskowitz, a founding builder at Bayit and also a member of Bayit's Board, serves as Scholar-in-Residence for Queer and Trans Jewish Studies at Congregation Beit Simchat Torah, a flagship LGBTQIA+ synagogue in New York City. 
https://yourbayit.org/wp-content/uploads/2022/05/access.jpg
393
657
Rachel Barenblat
https://yourbayit.org/wp-content/uploads/2019/05/bayit-logo-fullcolor.png
Rachel Barenblat
2022-05-17 13:41:33
2022-05-17 13:41:33
A Second Chance for Accessibility: Pesach Sheni