This variation on the Ashrei uses quotations from His Holiness the Dalai Lama to articulate the themes of the Ashrei. Like the classical Ashrei, it is an alphabetical acrostic, and it's singable to the same melodies as the Hebrew. When you reach the "R" line, pause and listen for a few moments during the ellipses. 
If you want others to be happy, practice compassion.
If you want to be happy, practice compassion.
Account for the fact that great love /and great achievements involve great risk.
But when you lose at something you attempted / don't lose the lesson.
Chart by the three R's: / Respect for self, Respect for others and Responsibility.
Don't forget that not getting what you want / is sometimes a stroke of luck.
Each time you realize you've made a mistake / take immediate steps to correct it.  
Friendships include differences / don't let a dispute injure a relationship.
Genuine friends will stand by you / whether you are successful or unlucky. 
Happiness is not something ready made. / It comes from your own actions.
In disagreements deal only with the current situation. / Don't bring up the past.
Judge success by what you gave up / in order to get what you wanted.
Keep an open heart / everyone needs to be loved.
Love and compassion are necessities. / Without them, humanity cannot survive.
Maintain a sincere attitude / be concerned that outcomes are fair
Nurture a loving atmosphere in your home / it is the foundation for your life.
Open your arms to change /  but don't let go of your values.
Please be gentle with the earth / it's the only planet we have.
Quit complaining about others / and spend more time making yourself better.
Remember that silence . . . / . . . is sometimes the best answer.
Share your knowledge wisely. / It is a way to achieve immortality.
Twice or even once a year / go someplace you've never been before.
Understanding for others / brings the tranquility and happiness we seek.
Verify your understanding /  but don't forget to believe and have faith.
We all need some time alone / make room for you each and every day.
X-ray vision doesn't exist / but seeking the truth is a good start.
You are not alone / God made all of us unique but not special.
Zero in on what matters / and start each day with loving yourself.
וַאֲנַֽחְנוּ נְבָרֵךְ יָהּ, מֵעַתָּה וְעַד עוֹלָם, הַלְלוּיָהּ. / Vaanachnu n'vareich Yah me'atah v'ad olam, hal'lu-Yah!
(And we will bless the Name of God now and forever, hallelujah!)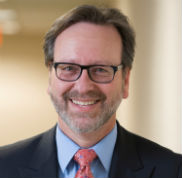 Edited / curated by Rabbi Evan Krame.
https://yourbayit.org/wp-content/uploads/2020/06/64-643505_dalai-lama-dalai-lama-png-transparent-png.png
1196
860
Rachel Barenblat
https://yourbayit.org/wp-content/uploads/2019/05/bayit-logo-fullcolor.png
Rachel Barenblat
2020-06-13 23:16:24
2020-06-13 23:16:24
Ashrei á la the Dalai Lama