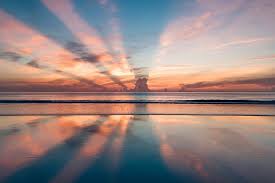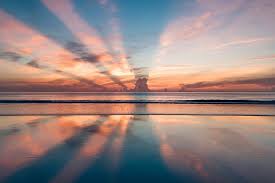 Part of a periodic Torah series on graceful masculinity and Jewish values.
זֹאת חֻקַּת הַתּוֹרָה, אֲשֶׁר-צִוָּה יְהוָה לֵאמֹר:  דַּבֵּר אֶל-בְּנֵי יִשְׂרָאֵל, וְיִקְחוּ אֵלֶיךָ פָרָה אֲדֻמָּה תְּמִימָה אֲשֶׁר אֵין-בָּהּ מוּם, אֲשֶׁר לֹא-עָלָה עָלֶיהָ, עֹל.

This is the statute of the Torah, which Hashem has commanded saying: Speak to the Children of Israel and they shall take to you a perfectly red cow, which has no blemish, which hasn't had a yoke on it. (Numbers 19:2)
An interesting, if counterintuitive, aspect of the laws of the red heifer is that while the ritual of sprinkling its ashes purifies one who is impure, the pure person performing the ritual becomes impure. The Talmud (Nidda 9a)  asserts that even King Solomon, the wisest of all people, was baffled by this law. The verse "All this I tested with wisdom, I thought I could fathom it [through wisdom], but it eludes me – כּל־זֹ֖ה נִסִּ֣יתִי בַֽחכְמָ֑ה אָמַ֣רְתִּי אֶחְכָּ֔מָה וְהִ֖יא רְחוֹקָ֥ה מִמֶּֽנִּי" is understood by the Tamud as King's Solomon's acknowledgement that wisdom alone could not assist him to comprehend these precepts.
We often have a hard time understanding identities or experiences that are not our own. The rabbis observe this lack of first person engagement as an inhibitor to completely grasping Torah concepts.  A person doesn't understand words of Torah until they have stumbled [in them] – אין אדם עומד על דברי תורה אלא אם כן נכשל (Gittin 43a).
The Ohev Yisrael explains that we naturally think of ourselves as having a proper perspective on things and therefore assume we are going on the right path. However, when life happens and we fall down, we have an opportunity to acknowledge our mistakes, in light of the revealed truth of the matter, and to reorient accordingly. This is particularly true of folks who see themselves as "having no blemish."
This, says the Chozeh Lublin, can only happen when a person "hasn't had a yoke [of Torah] on them". In other words, only a person who is unaware of the work that needs to be done in the world, and their role in it, can think that they have attained perfection.
Simply learning about a concept or idea doesn't necessarily deliver the impact or proximity as a heart connection to those affected by the teaching. This is alluded to in the verse (Psalms 119:165) "There is an abundant peace to the lovers of your Torah, and they don't have a stumbling block – שָׁל֣וֹם רָ֭ב לְאֹהֲבֵ֣י תוֹרָתֶ֑ךָ וְאֵֽין־לָ֥מוֹ מִכְשֽׁוֹל." There is a particular grace and care that is achieved through the love that one has for another as a result of the investment of deep listening and learning. 
In Hebrew, the word for ear is ozen / אזן which has the same numerical value as grace, chein / חן  (AriZ"l). Listening is essential in learning the oral law and by toiling in it, we can broaden and develop our sensitivities to society. The role of grace in this is alluded to in the number of chapters of Mishnayos, 524, equaling the full spelling of the two letters in grace -חן-chein: חי"ת נו"ן. Additionally, תלמוד בבלי – Babylonian Talmud also has the numerical value of 524 (Seforim Hakedoshim). Through a deep engagement with the oral law, we train ourselves to listen carefully and internalize teachings, even when we do not completely understand them.
We always read and study this portion in preparation for the saddest time of the year, the three weeks leading up to the destruction of the Temple. Our rabbis teach that the Temple was destroyed, and we remain in exile, because of sinas chinam – meaning hating people without reason. One of the lessons from studying a law that we can't understand, but nevertheless accept, is that it models how to do the same with people. 
We don't need to understand another person in order to accept them. One shouldn't have to get to know someone, and then find something positive in them to justify caring about them. We don't need reasons to love people. G-d's love for us isn't dependent on anything. The unconditional love that G-d has for us as children should motivate us to extend that ahavas chinam – free love – to all of our siblings.
That which is seen as perfect, perhaps conveys impurity to remind us that our path towards perfection necessitates struggle, and that struggle is itself purifying.
By R. Mike Moskowitz.
https://yourbayit.org/wp-content/uploads/2021/06/images.jpg
183
275
Rachel Barenblat
https://yourbayit.org/wp-content/uploads/2019/05/bayit-logo-fullcolor.png
Rachel Barenblat
2021-06-18 13:23:10
2021-06-18 13:23:10
Graceful Acceptance / Graceful Masculinity: Chukas