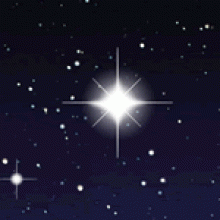 This new prayer/poem arises from the second paragraph of the Sh'ma and from the deep ecumenism that cherishes all paths to the Holy. Use it during Shabbat services on the Shabbat that begins as Christmas wanes, or whenever speaks to you.
If you really hear yourself into becoming a sacred act of connection
Each moment, that living connection I give from Myself to you this day,
Then You will love and serve all that is sacred, knowing all are sacred,
Each one a precious one of the One, each an ongoing rebirth of hope.
The hope born this day is Immanuel, God with us, a prophet's good news
Beaming with stardust light, a gift more precious than gold and incense,
A burning bush for Moses, a Sinai covenant for freed slaves,
A midnight ride for Mohammad, an enlightenment for Buddha,
Each one refracting the One light through the prism of that moment,
Each one priming the holy flow of love among us, that freedom to see again
That on this day from the City of David, we are called to the Beloved anew,
So that we can make heavenly days right here on this Earth.
Written for Chag HaMolad 5781 (Christmas 2020)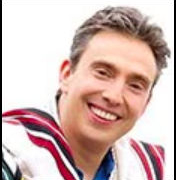 By Rabbi David Evan Markus, a founding builder at Bayit.
https://yourbayit.org/wp-content/uploads/2020/12/christmas-star.gif
220
220
Rachel Barenblat
https://yourbayit.org/wp-content/uploads/2019/05/bayit-logo-fullcolor.png
Rachel Barenblat
2020-12-25 17:23:54
2020-12-25 17:23:54
"If you really hear…" – a new prayer-poem by R. David Markus