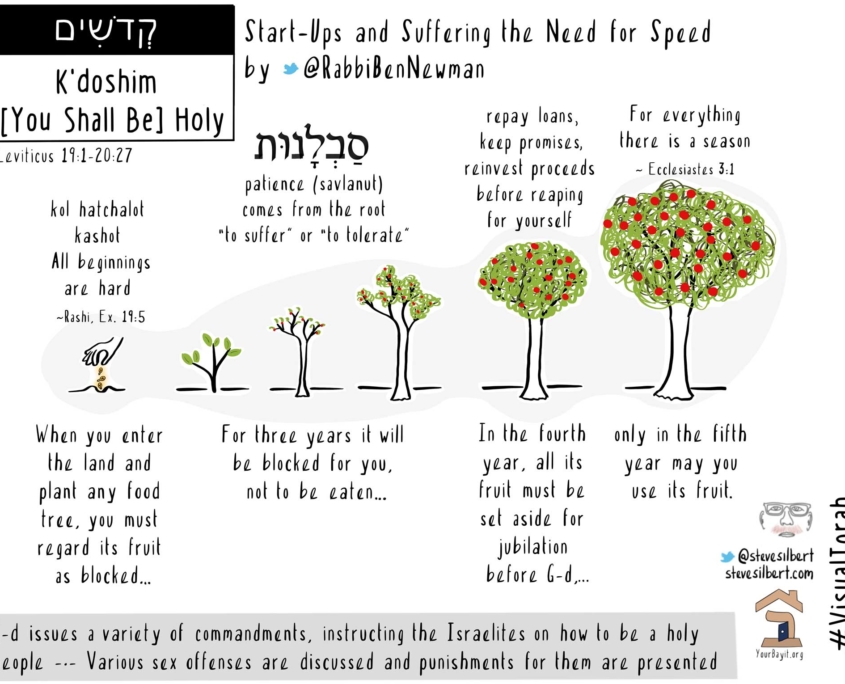 Part of a yearlong Torah series on building and builders in Jewish spiritual life.
Jimi Hendrix observed that "castles made of sand melt into the sea." Sand buildings have their place (like Buddhist sand mandalas), but they are not meant to last. Rather, they are meant to teach us about impermanence.
Most spiritual builders don't think they're in the impermanence business. They build to have lasting impact, and the impulse to build often drives a need for speed.
But common sense and Torah teach what we often forget: building fast and building well rarely go together. The key to building for longevity is to take time, to resist the drive to build for fast impact over lasting impact.
Modernity presses a need for speed: short attention spans, fast solutions, 24/7 news cycles. Sometimes lasting spiritual impact can happen in an instant, but as the saying goes, more often "overnight success" takes years of preparation.
The nature of things is to take time. That's the key building lesson I find in this week's Torah portion (Kedoshim), which expresses the point in terms of nature itself:
"When you enter the land and plant any food tree, you must regard its fruit as blocked. For three years it will be blocked for you, not to be eaten. In the fourth year, all its fruit must be set aside for jubilation before God, and only in the fifth year may you use its fruit" (Lev. 19:23-25).
Nature takes time, and so must we. In Torah's understanding, just because we can pick fruit doesn't mean we should. To the contrary, we mustn't – not yet.
One reason is that first fruits really are different: not all first fruits are ripe and worthy. As Nachmanides wrote, "the first three years are not fit to offer God, for in those years the crop is small and tasteless." If only for health and good taste, these first fruits evoke nature's own trial and error, cultivating her own ripening capacity.
Why? Perhaps because, in tradition's words, kol hatchalot kashot: "All beginnings are hard" (Rashi, Ex. 19:5). Every creation has its pains, imperfections and difficulties – so we must expect them and plan for them. We must never expect our labors to bear "fruit" right away – and when they do, they might not yet be fully capable of "ripening."
So too for spiritual ideas, and especially the task of spiritual building. If we expect overly quick results, we're liable to sow unreasonable expectations and disappointment – the functional equivalent of unripe fruit. The result can be speed over quality.
Entrepreneurs understand it well. It's a business truism that start-ups generally aren't profitable or self sustainable for at least three years – and that they shouldn't be. They need time to plan for the long term, try ideas and let unripe ideas fertilize the ground for what's next. One who tries to live off of the fruits of labors too soon often finds that the yield is "small and tasteless."
But patience, it turns out, also is hard. The Hebrew word for patience (savlanut) comes from the root "to suffer" or "to tolerate." Encoded in the Jewish notion of patience is the recognition that waiting involves a certain amount of pain that we must learn to tolerate and, even more, welcome as the catalyst for creation and wise building.
Patience doesn't come easy – and sometimes it doesn't help that we look to validate impatience with spiritual sages who stood against wasteful inertia. Hillel's "if not now, when" (Pirkei Avot 1:14) seems to discourage patience in favor of speed, but really it stands against procrastination. After all, "For everything there is a season" (Ecclesiastes 3:1) – but not for undue haste!
Torah's fruit-tree teaching continues that even once tree fruit becomes edible after three years, the fourth year's bounty is for God. It's yet another reminder that spiritual builders must put the sacred first: we must "pay" God before paying ourselves.
Of course, we can't literally "pay" God (at least, not any God that I know!). Rather, in building terms, spiritual entrepreneurs can begin repaying loans, keeping promises and reinvesting proceeds – all before thinking to reap for ourselves. In these and many other ways, wise building means that the first returns on investment go back into the process of building.
In turn, we learn that wise spiritual building must plan for the long haul, and inculcate from the start the notion that the call to build is about the building, not the builder; about the fourth and fifth year, not the first three; and always, always, about God.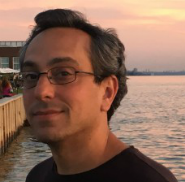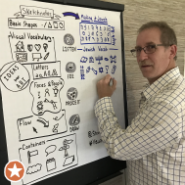 By Rabbi Ben Newman. Sketchnote by Steve Silbert.
https://yourbayit.org/wp-content/uploads/2019/05/IMG_0747.jpg
1530
1980
David Markus
https://yourbayit.org/wp-content/uploads/2019/05/bayit-logo-fullcolor.png
David Markus
2019-05-06 13:54:45
2019-06-06 23:25:43
Start-Ups and Suffering the Need for Speed