Each month Bayit offers regular video "vorts" (words of Torah / teachings from Jewish tradition) offered in or translated into Spanish, designed for Cuban Jewish communities and available to Spanish-speaking Jews everywhere. This month's video offering features a teaching from Rabbi Bella Bogart. The text follows the video, in Spanish and then in English.
Palabras del Torá / a "vort" of Torah – R' Bella Bogart from Bayit: Building Jewish on Vimeo.
Shalom Javerim,
Es para mí un honor y un placer volver a hablar con ustedes y presentar una corta enseñanza sobre el significado profundo de esta temporada del año en el calendario judío.
Uno de los elementos que une a la gente y a los países del mundo es el uso de un calendario común. Casi todo los países, salvo unos cuantos en África y Asia, usan hoy una forma del calendario gregoriano, ya sea por sí solo (como en los Estados Unidos y Cuba) ya sea en combinación con otro sistema (por ejemplo India, Bangladesh o Israel).
El famoso teologo judío del siglo XX, Rabino Mordejai Kaplan, propuso que el pueblo judío muchas veces vive en dos civilizaciones, con un pie en cada mundo. Nuestro calendario hebreo refleja esa dualidad. Como judíos, somos capaces de celebrar fiestas laicas nacionales y culturales -por ejemplo, el 10 de octubre en Cuba y el 4 de julio en los Estados Unidos- como parte de nuestra cultura y, en tanto judíos, nuestros tiempos asignados, nuestros moadim, fluyen en un ritmo propio. Como nuestros vecinos, nos reunimos para celebrar y adorar, y hay veces que nuestros caminos se separan.
Aqui es útil recordar las formas en las que el calendario espiritual judío es diferente, sin importar donde vivimos.
El calendario laico que la mayor parte del mundo sigue es un calendario solar. Sus fechas están basadas en la posición relativa de la tierra con el sol, y a su vez relativa a las estrellas. Este calendario es de origen cristiano, y fija este año como el año 2020 basado en la vida de Jesús.
El calendario espiritual judío es diferente. En el tiempo judío, este año no es el 2020 sino el 5780, a partir de la narrativa biblica de la creacion, y sus fechas estan basadas en los ciclos de la luna. Dado que los doce meses lunares son ligeramente más cortos que un año solar, ocasionalmente ajustamos el calendario para que las fiestas se alineen con sus estaciones originales.
Ahora, me gustaria hablar de vivir en "tiempo judío" y como los ciclos de nuestro calendario reflejan y promueven el viaje de nuestras almas.
El rabino Jonathan Kliger escribe: "Una forma fabulosa de aproximarse a la sabiduria de la tradición judía es estudiar el ciclo anual de las fiestas y estaciones sagradas. Cada tiempo del año posee un propósito espiritual alineado con los ciclos de la naturaleza. Visto de esta manera, al atravesar todo el calendario judío, nos encontramos con todos los temas de la vida humana experimentando el año entero como una senda espiritual. Esto es lo que llamamos vivir en "tiempo judío"."
En esta epoca del año, correspondiente grosso modo con el mes laico de julio, los judíos llegamos a un nicho especial dentro del calendario judío. Es un intervalo para procesar la energía de duelo y pérdida, de dolor por la destrucción y la violencia que cargamos con nosotros- antes de movernos hacia el siguiente viaje de curación y renovación de las Altas Fiestas de Rosh Hashana y Yom Kippur.
Este año, Julio comienza en la mitad del mes hebreo de Tammuz y transiciona al mes hebreo de Av. Es durante este tiempo que encontramos el periodo simplemente conocido como "las tres semanas". Entre el 17 de Tammuz (este año cae el 9 de julio) y Tisha Beav (en este año, el 30 de julio), las tres semanas son tradicionalmente consideradas un tiempo de desventura histórica para el pueblo judío. Muchas tragedias y calamidades se atribuyen a este periodo, incluidas entre otras: la ruptura de las tablas de la ley por Moisés al ver a la gente adorando al becerro de oro, la destrucción de los dos templos de Jerusalén. Más tarde, se añadio a esta lista desventuras como la expulsion de los judíos de España, asi como el comienzo de la Primera Guerra Mundial. Es un tiempo de duelo general.
Mi padre, un refugiado de la Austria de Hitler, solía sollozar y decir: "Oy, shver tsu zain a yid!" (¡Cuán difícil es ser judío!) Yo no me podia conectar con esta afirmación. Y mas concretamente, con relacion a las tres semanas, era dificil para mi encontrar poder o inspiracion en la idea de que el que pueblo judío -o cualquier pueblo- podia ser un imán de tragedia, una victima mundial. De ese modo entendía yo, cuando era joven, lo que decía mi padre.
Mi yo joven sentía que era hora de abandonar esa vieja pesadez, el "fardo" de ese tipo de judaísmo, y en vez centrarme en los aspectos del judaísmo que celebraban y afirmaban la vida. No entendía los ayunos y el llanto, o abstenerse de cortarse el cabello, de afeitarse o de ir a fiestas, solo para lamentar la pérdida de un templo de Jerusalén hace dos mil años. Un templo que muchos de nosotros no querríamos ver restaurado en nuestros tiempos.
Por esto, es un poco sorprendente que con el tiempo haya encontrado un significado tan profundo en la práctica de honrar estas tres semanas. La edad y la experiencia muchas veces nos llevan a nuevos tipos de entendimiento. Este significado profundo es el que quiero compartir con ustedes.
Mi relacion con este periodo de tres semanas en el calendario judío es indicativa de una apreciacion aprendida de TODOS sus ciclos. He aprendido a apreciar como "vivir en tiempo judío" puede enriquecer nuestras vidas. Como individuos y comunidades, hemos sido dotados de un ciclo anual que nos invita a zambullirnos en la amplitud de la experiencia humana. Nos brinda oportunidades de ritualizar nuestras alegrías, al igual que nuestras penas. Al vivir el ciclo anual de "tiempo judío" nos permite sentir y procesar cada año mas profundamente, y a la vez nos conecta con nuestro núcleo divino, con nuestra resiliencia, y tal vez lo mas importante, con nuestra compasion.
Viajamos por el año judío, contando y recontando nuesta historia colectiva como un pueblo judío global, recordando, reviviendo como si todos nosotros estuvieramos en este viaje. ¿Y acaso no lo estamos? Todos experimentamos revelaciones milagrosas, pérdidas desoladoras. Ansiamos nuestra libertad y algunas veces experimentamos redención, revelación. La Torá no es sólo la historia de nuestro viaje colectivo, esta es el mapa de ruta para el alma individual.
Así, cuando observamos, ritualizamos nuestra propia experiencia así como el recordar de nuestro pueblo. Al celebrar nuestras alegrías compartidas y marcando nuestro luto comunitario, entendemos que la nuestra no es una experiencia solitaria. Reconocemos la divinidad presente en los momentos buenos y en los malos. Que la fuente de nuestras bendiciones y dificultades es, últimamente, una y la misma.
Llegamos a entender – no sólo con nuestras mentes sino dentro de nuestros corazones y nuestras almas – que Dios comparte nuestras alegrías y no nos abandona cuando nos sentimos más solos y asustados. Aprendemos y reaprendemos esto para que cuando necesitemos a Dios, sepamos exactamente dónde buscarlo: en Dios y en nuestra conexión global judia.
Que sea así para ustedes. Con bendiciones para todos ustedes.
Shalom.
SHALOM CHAVERIM. IT'S MY HONOR AND PLEASURE TO SPEAK WITH YOU AGAIN AND SHARE A BRIEF TEACHING ABOUT THE DEEP MEANING OF THIS TIME OF YEAR ON THE JEWISH CALENDAR.
ONE OF THE THINGS THAT UNITES MOST PEOPLE AND COUNTRIES OF THE WORLD IS A COMMON CALENDAR.  ALL BUT A HANDFUL OF COUNTRIES IN AFRICA AND ASIA USE SOME FORM OF THE GREGORIAN CALENDAR, EITHER BY ITSELF (LIKE THE U.S. AND CUBA), OR IN CONJUNCTION WITH ANOTHER SYSTEM (FOR EXAMPLE INDIA, BANGLADESH AND ISRAEL).
THE FAMOUS 20TH CENTURY JEWISH THEOLOGIAN, RABBI MORDECAI KAPLAN, PROPOSED THAT JEWISH PEOPLE OFTEN LIVE IN TWO CIVILIZATIONS, WITH ONE FOOT IN EACH WORLD. OUR HEBREW CALENDAR REFLECTS THAT DUALITY. AS JEWS, WE ARE FULLY ABLE TO EMBRACE SECULAR NATIONAL AND CULTURAL HOLIDAYS – FOR EXAMPLE OCTOBER 10TH IN CUBA AND THE 4TH OF JULY HERE IN THE UNITED STATES –  AS PART OF OUR CULTURE. AND, AS JEWS, OUR DESIGNATED TIMES, OUR MOADIM, FLOW IN A RHYTHM ALL THEIR OWN. LIKE OUR NEIGHBORS, WE GATHER TO CELEBRATE AND WORSHIP; THERE ARE TIMES THEN WHEN OUR PATHS DIVERGE. 
HERE IT'S HELPFUL TO REMEMBER HOW THE JEWISH SPIRITUAL CALENDAR IS DIFFERENT, ANY WHY THAT'S IMPORTANT NO MATTER WHERE WE LIVE.
THE SECULAR CALENDAR THAT MOST OF THE WORLD FOLLOWS IS A SOLAR CALENDAR.  ITS DATES ARE BASED ON THE POSITION OF THE EARTH RELATIVE TO THE SUN, WHICH THEN SEEMS TO MOVE RELATIVE TO THE STARS.  THE CALENDAR IS OF CHRISTIAN ORIGIN, AND DATES THE PRESENT YEAR AS 2020 – YEARS BASED ON THE LIFE OF JESUS.
THE JEWISH SPIRITUAL CALENDAR IS DIFFERENT.  IN JEWISH TIME, THE YEAR IS NOT 2020 BUT RATHER 5780 (FROM THE BIBLICAL ACCOUNT OF CREATION), AND ITS DATES ARE BASED ON CYCLES OF THE MOON. AND SINCE 12 LUNAR MONTHS ARE SLIGHTLY SHORTER THAN A SOLAR YEAR, WE OCCASIONALLY ADJUST TO KEEP OUR FESTIVALS IN ALIGNMENT WITH THEIR INTENDED SEASONS.
NOW – I WANT TO TALK A LITTLE BIT ABOUT LIVING IN "JEWISH TIME" AND HOW THE CYCLES OF OUR CALENDAR REFLECT AND SUPPORT THE JOURNEY OF OUR SOULS.
RABBI JONATHAN KLILGLER WRITES: "ONE FABULOUS WAY TO APPROACH THE WISDOM OF THE JEWISH TRADITION IS TO STUDY THE ANNUAL CYCLE OF HOLIDAYS AND SACRED SEASONS. EACH TIME OF THE YEAR IS ASSIGNED A SPIRITUAL PURPOSE THAT ALIGNS WITH THE CYCLES OF NATURE… TAKEN AS A WHOLE, WHEN ONE TRAVELS THIS WAY THROUGH THE ENTIRE JEWISH CALENDAR, ONE STRIKES ALL THE THEMES OF HUMAN LIFE, AND ONE EXPERIENCES THE ENTIRE YEAR AS A SPIRITUAL JOURNEY. WE CALL THIS LIVING IN "JEWISH TIME".
DURING THIS TIME OF YEAR ROUGHLY CORRESPONDING TO THE SECULAR MONTH OF JULY, JEWS REACH A SPECIAL NICHE CARVED INTO THE JEWISH CALENDAR. IT'S AN INTERVAL FOR PROCESSING THE ENERGY OF GRIEF AND LOSS, AND ANY PAIN OF DESTRUCTION AND VIOLENCE THAT WE MIGHT BE CARRYING – PRIOR TO MOVING INTO THE UPCOMING HEALING AND RENEWING JOURNEY TO (AND THROUGH) THE HIGH HOLIDAYS OF ROSH HASHANAH AND YOM KIPPUR.
THIS YEAR, JULY STARTS IN THE MIDDLE OF THE HEBREW MONTH OF TAMMUZ AND TRANSITIONS INTO THE HEBREW MONTH OF AV. IT IS DURING THIS TIME THAT WE ENCOUNTER THE PERIOD KNOWN SIMPLY AS "THE THREE WEEKS." BETWEEN THE 17TH DAY OF TAMMUZ (THIS YEAR, JULY 9) AND TISHA B'AV (THIS YEAR, JULY 30), THE THREE WEEKS ARE TRADITIONALLY CONSIDERED TO BE A TIME OF HISTORICAL MISFORTUNE FOR THE JEWISH PEOPLE. MANY TRAGEDIES AND CALAMITIES ARE ATTRIBUTED TO THIS PERIOD, INCLUDING AMONG OTHER THINGS, MOSES BREAKING THE FIRST SET OF TABLETS (WHEN HE SAW HIS PEOPLE WORSHIPPING THE GOLDEN CALF), AND THE DESTRUCTION OF THE TWO HOLY TEMPLES IN JERUSALEM. (LATER, FOLKS CAME TO INCLUDE LATER MISFORTUNES SUCH AS THE EXPULSION OF THE JEWS FROM SPAIN, AND EVEN THE BEGINNING OF WORLD WAR I.  SO, IT'S A TIME OF GENERAL SORROW.)
MY FATHER (A REFUGEE FROM HITLER'S AUSTRIA) OFTEN SIGHED AND PROCLAIMED, "OY, S'SHVER TSU ZAYN A YID! ( IT'S HARD TO BE A JEW!) I DID NOT RELATE.  AND, SPECIFICALLY REGARDING THE THREE WEEKS, IT WAS DIFFICULT FOR ME TO FIND POWER OR INSPIRATION IN THE IDEA THAT THE JEWISH PEOPLE — OR ANY PEOPLE, REALLY — COULD BE A TRAGEDY MAGNET, THE WORLD'S VICTIMS. THAT'S HOW I, AS A YOUNG PERSON, UNDERSTOOD WHAT MY FATHER WAS SAYING.  
BUT TO ME, IT FELT LIKE TIME TO SHED THAT OLD HEAVINESS, THE "BURDEN" OF THAT KIND OF JEWISHNESS, AND REVEL IN ITS CELEBRATORY, LIFE-AFFIRMING SIDE. I DIDN'T UNDERSTAND FASTING AND WEEPING, OR ESCHEWING HAIRCUTS, SHAVING AND PARTIES – ALL TO MOURN THE TWO THOUSAND-YEAR OLD LOSS OF A TEMPLE IN JERUSALEM. A LOSS, BY THE WAY, OF SOMETHING A GOOD NUMBER OF US WOULD NOT WANT TO SEE RESTORED IN MODERNITY.
PERHAPS, THEN, IT'S A BIT SURPRISING THAT I HAVE COME TO FIND SUCH DEEP MEANING IN HONORING THESE THREE WEEKS. AGE AND LIFE-EXPERIENCE OFTEN LEAD US TO NEW KINDS OF UNDERSTANDING.  THIS DEEP MEANING IS WHAT I WANT TO SHARE WITH YOU.
MY RELATIONSHIP WITH THIS THREE-WEEK INTERVAL OF THE JEWISH CALENDAR IS INDICATIVE OF A LEARNED APPRECIATION FOR ALL ITS CYCLES OF TIME. I'VE TRULY COME TO APPRECIATE HOW "LIVING IN JEWISH TIME" CAN DEEPEN OUR LIVES.  AS INDIVIDUALS AND COMMUNITIES, WE ARE GIFTED WITH AN ANNUAL CYCLE THAT INVITED US TO DIVE INTO THE BREADTH OF HUMAN EXPERIENCE. IT OFFERS US OPPORTUNITIES TO RITUALIZE OUR JOYS, AS WELL AS OUR SORROWS. LIVING THE ANNUAL CYCLE OF "JEWISH TIME: NOT ONLY ALLOW US TO FEEL AND PROCESS MORE DEEPLY EACH YEAR, IT CONNECTS US WITH OUR DIVINE CORE, OUR RESILIENCY AND, PERHAPS MOST IMPORTANT IN TODAY'S WORLD, OUR COMPASSION. 
WE TRAVEL THROUGH THE RITUAL YEAR, TELLING AND RETELLING OUR COLLECTIVE STORY AS A GLOBAL JEWISH PEOPLE, REMEMBERING, RELIVING… AS IF EACH ONE OF US IS ON THAT JOURNEY. AND, ARE WE NOT? WE EXPERIENCE MIRACULOUS REVELATIONS, CRUSHING LOSSES. WE YEARN FOR FREEDOM AND SOMETIMES EXPERIENCE REDEMPTION… REVELATION.  TORAH IS NOT ONLY THE STORY OF A COLLECTIVE JOURNEY, SHE IS A ROAD MAP FOR THE INDIVIDUAL SOUL.  
SO, WHEN WE PRACTICE, WE RITUALIZE OUR OWN EXPERIENCE, AS WELL AS OUR PEOPLE'S REMEMBERING. IN CELEBRATING SHARED JOY AND MARKING COMMUNAL LOSS, WE COME TO UNDERSTAND THAT OURS IS NOT A SOLITARY EXPERIENCE. WE RECOGNIZE AND ACKNOWLEDGE THE DIVINITY IN MOMENTS, GOOD AND BAD – THAT THE SOURCE OF OUR BLESSINGS AND OUR DIFFICULTIES, ULTIMATELY, IS ONE AND THE SAME. 
WE COME TO UNDERSTAND — NOT JUST UNDERSTAND WITH OUR MINDS, BUT KNOW DEEP IN OUR HEARTS AND SOULS — THAT GOD SHARES OUR JOYS AND HAS NOT ABANDONED US WHEN WE FEEL LOST AND AFRAID. WE LEARN AND RELEARN THIS, IN ORDER THAT WHEN WE NEED GOD THE MOST, WE WILL KNOW EXACTLY WHERE TO LOOK – TO GOD, AND TO THE WHOLE OF OUR GLOBAL JEWISH CONNECTIONS.
MAY IT BE SO FOR YOU.  BLESSINGS TO YOU ALL. SHALOM.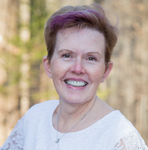 By Rabbi Bella Bogart. Translated by Rabbi Juan Mejia.
https://yourbayit.org/wp-content/uploads/2020/07/July.jpg
658
1197
Rachel Barenblat
https://yourbayit.org/wp-content/uploads/2019/05/bayit-logo-fullcolor.png
Rachel Barenblat
2020-07-02 15:25:19
2020-07-02 15:25:19
Palabras del Torá / a "vort" of Torah from R' Bella Bogart