Each month Bayit offers regular video "vorts" (words of Torah / teachings from Jewish tradition) offered in or translated into Spanish, designed for Cuban Jewish communities and available to Spanish-speaking Jews everywhere. This month's video offering features a teaching from Rabbi Bella Bogart, translated into Spanish by Rabbi Juan Mejia. The text follows the video, in Spanish and then in English.
Palabras del Torá / a "vort" of Torah – R' Bella Bogart from Bayit: Building Jewish on Vimeo.
Shalom javerim. Saludes mis amigos. Con nuestra visita a Cuba todavía en mi mente, estoy muy impresionada con su comunidad.  Es un gran honor y un placer compartir palabras de Torá con ustedes. 
En este mes de "Adar" celebramos la festividad de Purim, la cual conmemora eventos registrados en el final del Tanaj (las escrituras judías: Torá, Profetas y Escritos).
La Meguilá de Ester, el rollo de Ester, es leída en voz alta en Purim. La historia sucede en el siglo IV aEC en Persia, en el reino del rey Ajashverosh.  Conmemora la salvación de nuestro pueblo de Hamán, un oficial persa que estaba planeando asesinar a todos los judíos. Sus planes fueron frustrados por Mordejai el justo y la bella Ester, que había sido elevada a ser la reina de Persia.  La meguilá (Ester 9:22) nos instruye:
לַעֲשׂוֹת אוֹתָם, יְמֵי מִשְׁתֶּה וְשִׂמְחָה, וּמִשְׁלֹחַ מָנוֹת אִישׁ לְרֵעֵהוּ, וּמַתָּנוֹת לָאֶבְיֹנִים. 

 "Haced días de fiesta y regocijo, mandad porciones el uno al otro y dad regalos a los pobres."
 El día de la redención del decreto de Hamán se convirtió en un día judío de regocijo, fiesta, carnaval, desfiles, banquetes, bebida y esparcimiento en general son actividades tradicionales en Purim hasta el día de hoy. Es una mitzvá enviar enviar regalos de comida a los necesitados en Purim o poner unas monedas en las caja de tzedaká.  Es también una mitzvá en Purim compartir una cena celebratoria y alegrarse. 
Los textos sagrados del judaísmo contienen las historias claves de nuestro pueblo.  En nuestra práctica espiritual interactuamos con estos textos en una variedad de niveles: podemos estudiarlos directa y simplemente, o podemos acceder a interpretaciones "místicas" y secretas. 
Una forma particularmente íntima de entrar en contacto con la Torá y las mitzvot es asumirlas como un mapa de ruta interno, un manual para vivir nuestras mejores vidas. 
En el comienzo de la historia de la meguilá se cuenta de cómo Mordejai salvó al rey de dos asesinos. La trama toma un rumbo inesperado cuando es Hamán y no Mordejai quien recibe la recompensa y se vuelve el honorado primer ministro.  Hamán toma control absoluto de todo el reino y todos los súbditos son mandados a postrarse frente a él. Mordejai es el único que se rehúsa a postrarse.
La meguilá de Ester (como buena parte de la Torá) habla del viaje de nuestra alma y de la experiencia humana. Los personajes y eventos describen las fuerzas que se desenvuelven en nosotros y en nuestras vidas. Sólo que han sido dados nombres particulares: Mordejai, Ester, Hamán, etc.  Veamos ahora la historia desde esta perspectiva.
Mordejai:

el secreto más íntimo de nuestra alma, la parte de nosotros que aspira a la espiritualidad, queriendo sólo apegarse al creador.

Ester:

la fuerza de la fe.

Hamán:

egoísmo, vanidad.

El rey:

el creador, la fuente de amor y de aceptación.
Mordejai representa nuestro ser altruista. Cuando encarnamos nuestra naturaleza de Mordejai, sólo deseamos conectarnos y servir la intención divina. No hay mejor recompensa esperada o posible. 
Cuando Hamán domina en el reino, es una metáfora del egoísmo tomando el control.  Sólo nuestro ser más elevado, enfocado en un propósito más alto puede resistir el yugo del ego. Por hemos sido bendecidos con una voz interior de Mordejai: una voz que nos recuerda quién es en verdad el "rey" y aclara a quién y qué debemos servir con lealtad, sin importar el costo.
La práctica espiritual requiere y facilita el trabajo de encontrar y reconocer a nuestro Hamán interior. La historia de Purim resalta la inevitable destrucción inherente a servir sólo al ego.
Dios no es mencionado explícitamente en la Meguilá. Somos llamados a reconocer la divinidad escondida en la historia (el mismo nombre de "Ester" significa "escondida"). Pero podemos ver la divinidad escondida en la historia, del mismo modo que trabajamos para ver la mano de Dios en todos los momentos de nuestra vida. 
Ester nos enseña el poder de una comunidad unida, al mostrar cómo todos los judíos se unieron con ella en ayuno y oración. El poder de esta unificación es lo que le permite acercarse al rey directamente y es el verdadero milagro de Purim.  En nuestra vida, la unidad comunal empodera la energía de la fe y nos da una línea directa de comunicación con la divinidad.
Les deseo las más felices celebraciones de Purim. Que las mitzvot de dar y compartir profundicen el día y que la Torá continúe enriqueciendo sus vidas. 
SHALOM, CHAVERIM. GREETINGS MY FRIENDS. OUR VISIT TO CUBA IS STILL FRESH IN MY MIND; I AM TRULY INSPIRED BY YOUR COMMUNITY. IT IS MY HONOR AND PLEASURE TO SHARE A FEW WORDS OF TORAH WITH YOU. 
IN THIS CURRENT MONTH OF "ADAR" WE CELEBRATE THE HOLIDAY OF PURIM, MARKING EVENTS RECORDED IN THE FINAL BOOK OF THE TANAKH (HEBREW SCRIPTURE: TORAH, PROPHETS AND WRITINGS).  
MEGILAT ESTHER, THE SCROLL OF ESTHER, IS READ ALOUD ON PURIM. THE STORY UNFOLDS IN 4TH CENTURY PERSIA, IN THE REIGN OF KING ACHASUERUS. IT COMMEMORATES THE SAVING OF OUR PEOPLE  FROM  HAMAN, A PERSIAN OFFICIAL WHO WAS PLANNING TO KILL ALL THE JEWS. HIS PLANS WERE FOILED BY  THE RIGHTEOUS MORDECAI  AND  BEAUTIFUL ESTHER, WHO HAD RISEN TO BECOME THE QUEEN OF PERSIA. MEGILLAT ESTHER (9:22) INSTRUCTS US  
לַעֲשׂוֹת אוֹתָם, יְמֵי מִשְׁתֶּה וְשִׂמְחָה, וּמִשְׁלֹחַ מָנוֹת אִישׁ לְרֵעֵהוּ, וּמַתָּנוֹת לָאֶבְיֹנִים. 

 "MAKE DAYS OF FEASTING AND GLADNESS, AND OF SENDING PORTIONS ONE TO ANOTHER, AND GIFTS TO THE POOR."   
THE DAY OF DELIVERANCE FROM HAMAN'S DECREE BECAME A DAY OF JEWISH REJOICING.   MASQUERADING, CARNIVALS, PARADES, FEASTING, DRINKING AND CELEBRATION ARE CUSTOMARY PURIM ACTIVITIES TO THIS DAY. IT IS A PURIM MITZVAH TO SEND GIFTS OF FOOD TO THOSE IN NEED, OR TO PLACE A COUPLE OF COINS IN A TZEDAKAH BOX. IT IS ALSO A MITZVAH ON PURIM TO SHARE A CELEBRATORY MEAL WITH OTHERS, AND TO REJOICE! 
JEWISH SACRED TEXTS CONTAIN OUR PEOPLE'S ROOT STORIES. IN OUR SPIRITUAL PRACTICE WE INTERACT WITH THOSE TEXTS ON VARYING LEVELS: FROM LEARNING THE STRAIGHTFORWARD, PLAIN MEANING – TO ACCESSING HIDDEN, "SECRET" MYSTIC INTERPRETATIONS. 
ONE PARTICULARLY INTIMATE WAY TO ENGAGE WITH TORAH AND MITZVOT IS AS INNER ROAD MAP; A HANDBOOK FOR LIVING OUR BEST LIVES. 
THE BEGINNING OF THE MEGILAH STORY DEPICTS HOW MORDECHAI SAVED THE KING FROM TWO ASSASSINS. THE PLOT TAKES AN UNEXPECTED TURN WHEN IT IS HAMAN, NOT MORDECHAI, WHO IS REWARDED AND BECOMES THE HONORED HEAD OF ALL MINISTERS. HAMAN GAINS TOTAL DOMINATION OF THE KINGDOM AND ALL THE KING'S SUBJECTS ARE ORDERED TO BOW BEFORE HIM. MORDECHAI IS THE ONLY ONE WHO REFUSES TO BOW. 
MEGILAT ESTHER (LIKE MUCH OF TORAH) SPEAKS TO OUR SOUL'S JOURNEY AS WELL AS OUR HUMAN EXPERIENCE. THE CHARACTERS AND EVENTS DESCRIBE FORCES THAT UNFOLD WITHIN US AND WITHIN OUR LIVES. THEY'VE BEEN GIVEN THE NAMES MORDECAI, ESTHER, HAMAN, ETC.  SO, LET'S TAKE A FRESH LOOK AT THE STORY THROUGH THIS LENS. 
MORDECAI

  = OUR INNERMOST SOUL'S DESIRE, THE PART OF US THAT ASPIRES TO SPIRITUALITY, WANTING ONLY TO CLING TO THE CREATOR. 

ESTHER =

THE ENERGY AND POWER OF FAITH 

HAMAN

= EGOISM, VANITY 

THE KING

= THE CREATOR, THE SOURCE OF BESTOWAL AND LOVE 
MORDECAI  REPRESENTS OUR ALTRUISTIC SELF. WHEN WE EMBODY OUR MORDECAI NATURE, THERE IS ONLY ONE DESIRE  – TO CONNECT WITH AND SERVE THE DIVINE INTENTION. NO GREATER REWARD IS EXPECTED, OR EVEN POSSIBLE. 
WHEN HAMAN RULES THE KINGDOM, THE METAPHOR IS EGOISM RISEN OUT OF CONTROL. ONLY OUR HIGHER SELVES, FOCUSED ON A GREATER PURPOSE WILL RESIST SUBJUGATION TO THE EGO. WE ARE GIFTED WITH AN INNER MORDECAI; A VOICE THAT REMINDS US WHO THE REAL "KING" IS AND CLARIFIES TO WHOM AND WHAT ONE SHOULD REMAIN LOYAL, WHATEVER THE COST.  SPIRITUAL PRACTICE DEMANDS AND FACILITATES THE WORK OF FINDING AND RECOGNIZING THE HAMAN WITHIN US. THE PURIM TALE HIGHLIGHTS THE INEVITABLE DESTRUCTION INHERENT IN SERVING ONLY THE EGO.  
GOD IS NOT MENTIONED EXPLICITLY IN THE MEGILAH. WE ARE CALLED UPON TO RECOGNIZE THE HIDDEN DIVINITY IN THE STORY THE VERY NAME "ESTHER" MEANS HIDDEN IN HEBREW. BUT WE CAN SEE THE DIVINITY HIDDEN IN THE STORY, JUST AS WE WORK TO SEE THE HAND OF GOD IN EVERY MOMENT OF OUR LIVES. 
ESTHER TEACHES US THE POWER OF A UNITED COMMUNITY, AS ALL THE JEWS JOIN HER IN FASTING AND PRAYER. THE POWER OF THAT UNIFICATION IS WHAT ALLOWS ESTHER TO ADDRESS THE KING DIRECTLY, WHICH IS A GREAT MIRACLE OF PURIM. IN OUR LIVES COMMUNAL UNITY EMPOWERS THE ENERGY OF FAITH AND GIVES US A DIRECT LINE OF COMMUNICATION TO DIVINITY. 
I WISH YOU THE VERY HAPPIEST OF PURIM CELEBRATIONS. MAY THE MITZVOT OF GIVING AND SHARING DEEPEN THE DAY, AND MAY TORAH CONTINUE TO ENRICH YOUR LIVES.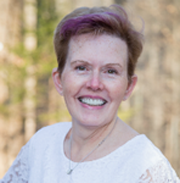 By Rabbi Bella Bogart. Translated by Rabbi Juan Mejia.
https://yourbayit.org/wp-content/uploads/2020/02/March.jpg
518
919
Rachel Barenblat
https://yourbayit.org/wp-content/uploads/2019/05/bayit-logo-fullcolor.png
Rachel Barenblat
2020-02-27 14:05:16
2021-03-16 17:57:45
Palabras del Torá / a "vort" of Torah from Rabbi Bella Bogart