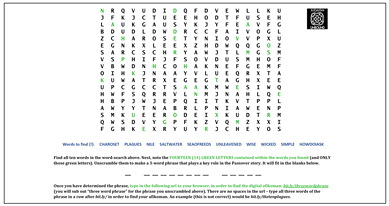 Here's a stellar example of adapting the physical to the digital, right in time for home Passover rituals online.
From R. Lex Rofeberg (Bayit's newest Sounding Board member, of Judaism Unbound fame) and his mom, Ruth Lebed, comes this digital Afikoman hunt. Of particular note is its inherent interactivity and easy use in collective contexts. Not only does it invite folks to "find" things, but it also asks them to use what they found to create a weblink to a hidden website – multiple layers of seek and find.
Notice the "meta" feel of this digital "fractal." This spiritual technology asks seder-goers to seek something without assurance that we'll find it.  From what we find (perhaps together, just like a physical afikoman hunt), we must seek a second time by making order (in Hebrew, literally seder) of what we found.  Then we must use what we found to seek a third time by going online.
Here too, we see a terrific example of not suffering the digital medium but instead using its potential.  One might imagine putting young (at heart) folks on Candid web-Camera as they search for a physical afikoman, but that's not necessarily interactive and doesn't map cleanly to the digital medium.  Rather than use the digital medium as a second-best way to depict the more familiar physical ritual, Judaism Unbound re-creates the ritual in a digital context, not only translating but also deepening the essential feel of a search.
Kudos to Lex, Ruth and the Judaism Unbound team. Chag sameach!
For JU's afikoman search, visit its webpage for Passover 2021.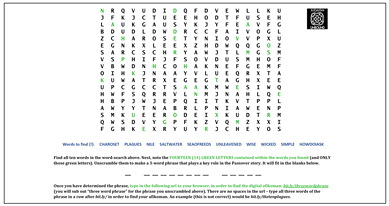 By Rabbi David Markus.
https://yourbayit.org/wp-content/uploads/2021/03/161392180_902957017211474_6953442426567078363_n.png
206
389
Rachel Barenblat
https://yourbayit.org/wp-content/uploads/2019/05/bayit-logo-fullcolor.png
Rachel Barenblat
2021-03-17 17:41:03
2021-03-17 17:41:03
Digital Afikomen: Building the "Seek and Find" Online