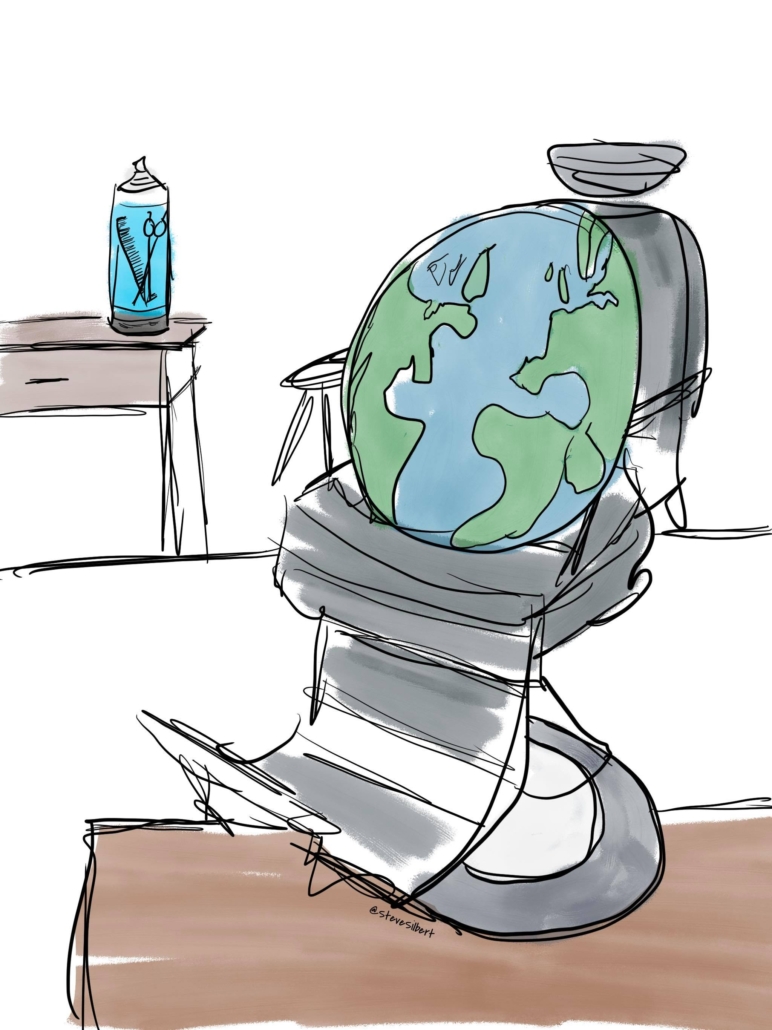 New from Bayit's Liturgical Arts Working Group comes this collaborative compilation of poetry and art for Lag Ba'Omer. The 33rd day of the Omer is understood in Jewish tradition as the final day of a plague afflicting Rabbi Akiva's students. What meaning can we find in that teaching this year, as COVID-19 continues to rage worldwide even as vaccinations in some of our nations crest toward safety?  Here are poems, reading, and artwork offering some answers to that question.
(We're also working on a larger collection for Shavuot, and plan to release that soon, so stay tuned! You can find all of the Liturgical Arts Working Group's offerings on our webpage here.)
Download the collection:
Here's a taste:
After a month of mourning Mom
I took myself to the beauty shop
for a manicure and a trim

readying myself — mostly —
to enter the world again…
— "Haircuts," R. Rachel Barenblat
What will be the first thing I do?
Getting a haircut.
Taking the subway down to Sunset Park to get a facial
In a basement beauty shop next to 8th Avenue.
Hugging friends; dropping the mask…
— "The Mark," R. Sonja K. Pilz
I don't know anything about Lag B'Omer
Except what I read on Wikipedia
Which tells me a few different things it's supposed to celebrate,
One of which is the end of a plague that killed 24,000 of Rabbi Akiva's students.
And I can't write about that today, our plague isn't yet over.

I like to think about Akiva though,
Because I had a crush on him when I was a kid.
Still do, sort of…
— "What I Know About Lag B'Omer," Trisha Arlin
Day one of the Omer, Chesed within Chesed (lovingkindness). We play outside, celebrate freedom with matzah pizza. Case counts are rising again here, and the new variant is more infectious and severe than last year's. How worried should I be?
— "Lag Ba'Omer – An Omer Journal," R. Dara Lithwick
And the image illustrating this post is from Steve Silbert's beautiful drawing "Ready for the Grief to End."
Download the collection:
Poetry by Trisha Arlin, Rabbi Rachel Barenblat, Rabbi Dara Lithwick, Rabbi Sonja Keren Pilz. Artwork by Steve Silbert. Find all of our bios on the Builder Biographies page.
https://yourbayit.org/wp-content/uploads/2021/04/178048112_931412591026936_5679880348938898426_n-scaled.jpg
2560
1919
Rachel Barenblat
https://yourbayit.org/wp-content/uploads/2019/05/bayit-logo-fullcolor.png
Rachel Barenblat
2021-04-26 11:39:04
2021-04-26 11:40:30
Yearning For Our Plague to End: Lag Ba'Omer 5781 / 2021