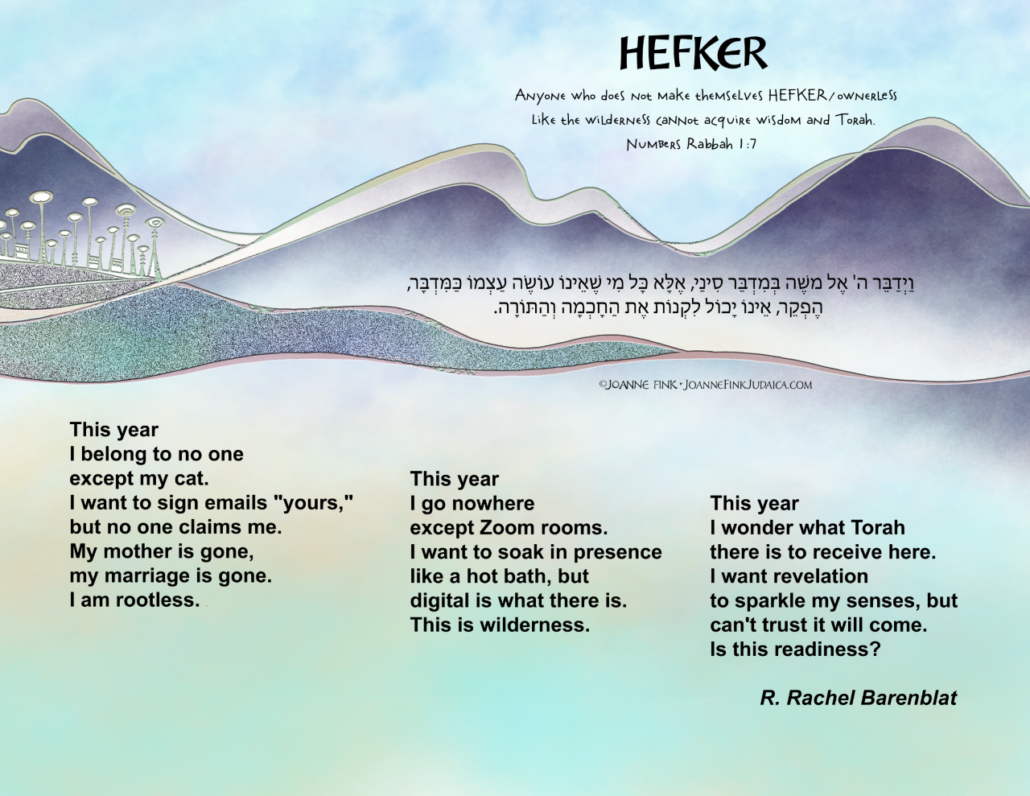 New from Bayit's Liturgical Arts Working Group comes this collaborative compilation of liturgy, poetry and art for this second pandemic Shavuot. Exploring themes of standing together at Sinai (even when we're apart), the harvest of first fruits, the mountain where we journey and the mountain over our heads, being "ownerless" in the wilderness, and more, these poems and prayers and illustrations are meant for personal and communal use. We hope they speak to you and open you more wholly to this year's revelation.
(You can find all of the Liturgical Arts Working Group's offerings on our webpage here.)
The image at the top of this post is by Joanne Fink.
Download the collection:
Here are tastes of what's here:
APPLES
I will hold you again.
I will see you play guitar.
I will sing next to you.
I will not be afraid to laugh…
— from "Yom Ha-Bikkurim, Day of First Fruits– A Ritual of Renewal," R. Sonja Keren Pilz
In every generation, we're told to see
ourselves rising from Egyptian bondage,

gathered at the mountain wholly asmoke
as one spirit, one heart: for just an instant

murmured infighting would quiet
for the whispered whoosh of eagles' wings.

What wouldn't we do to ride that updraft,
soaring skyward, weightless and free?…
— from "What Wouldn't We Do," R. David Evan Markus
…This year
I go nowhere
except Zoom rooms.
I want to soak in presence
like a hot bath, but
digital is what there is.
This is wilderness…
— from "Hefker," R. Rachel Barenblat
HaShleimut, Blessed Holy Wholeness
Bless those who got us to Sinai
The ones who fed us
The ones who kept us safe
The ones who healed us…
— from "A Shavuot Blessing For Essential and Sacred Workers," Trisha Arlin
There's always some mountain held over our heads.
Here ragged granite thrusts skyward from desert sands,
There petrochemicals punch holes in the ozone layer…
— from "Overhead," R. David Markus (accompanied by an illustration by Steve Silbert)
This year, did we really need to count the Omer?
Between the election numbers
The popularity polls
The voting
And the dead millions
Haven't we had enough counting?…
— from "Chag Ha-Atzeret (Day of Stopping)," Trisha Arlin
…suddenly
I am redeemed
like the booklets
of green stamps
my mother gave me
to tend…
— from "Weeks," R. Jennifer Singer
We have journeyed together;
A journey with no ending;
And yet, after months turning into a year,
We see the mountain top
At the horizon.
Holding our breaths…
— from "An Ending," R. Sonja Keren Pilz
The collection also features artwork by Steve Silbert and Joanne Fink.
Download the collection: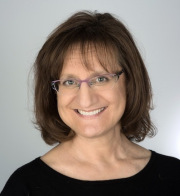 Liturgy and poetry by Trisha Arlin, Rabbi Rachel Barenblat, Joanne Fink, Rabbi David Evan Markus, Rabbi Sonja Keren Pilz, and Rabbi Jennifer Singer.  Artwork by Joanne Fink and Steve Silbert. Find all of our bios on the Builder Biographies page.
https://yourbayit.org/wp-content/uploads/2021/05/HEKFER_©Rachel_Barenblat__art_©Joanne_Fink.jpg
1700
2200
Rachel Barenblat
https://yourbayit.org/wp-content/uploads/2019/05/bayit-logo-fullcolor.png
Rachel Barenblat
2021-05-05 12:24:06
2021-07-20 12:28:07
Together, Becoming: Liturgy, Poetry, and Art for Shavuot 5781