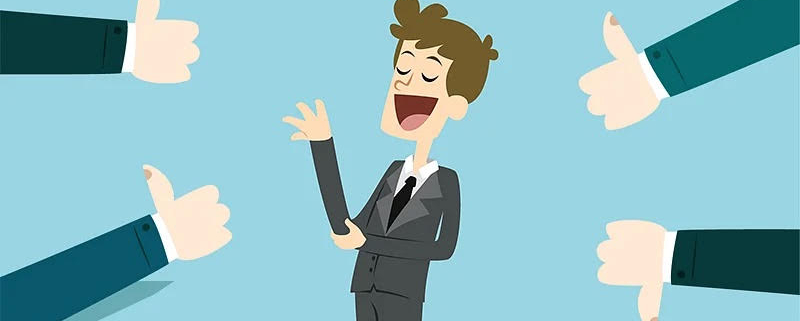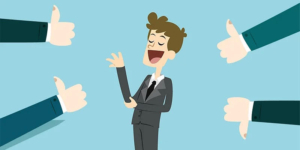 Part of a periodic Torah series on graceful masculinity and Jewish values.
אָדָם, כִּי-יִהְיֶה בְעוֹר-בְּשָׂרוֹ שְׂאֵת אוֹ-סַפַּחַת אוֹ בַהֶרֶת, וְהָיָה בְעוֹר-בְּשָׂרוֹ, לְנֶגַע צָרָעַת–וְהוּבָא אֶל-אַהֲרֹן הַכֹּהֵן, אוֹ אֶל-אַחַד מִבָּנָיו הַכֹּהֲנִים.

If a person will have on their skin of their flesh, a seis, or a sapachas, or a baheres, and it will become a tzaras affliction on the skin of their flesh, they should be brought to Aaron the Kohen, or to one of his sons the Kohanim. (Leviticus 13:2)
It is too easy to judge others, even though we know how hard it is to ever really understand what another person is feeling or going through. Indeed it is often far simpler to recognize an imperfection in someone else than to notice that same flaw in ourselves. If we are so good at observing the failures of others, why is it so difficult for us to see them in ourselves?
Tradition teaches a concept of being nogea b'daver, being too close to a matter to maintain objectivity. As an example, one can not act as a judge for a family member. The phrase nogea b'daver shares the linguistic root of the word "nega" or skin affliction. The Midrash Tanchuma suggests the word also hints to the causes of the affliction; having their source in crossing the appropriate boundaries of another. As part of the healing process, it is therefore required that "they should be brought" by another person.
Rabbi Yosei ben Zimra additionally taught that anyone who speaks lashon hara, malicious speech, will contract this skin ailment. The Talmud teaches "All of the attributes of G-d are dispensed measure for measure". Why is this skin ailment an appropriate punishment for gossip? 
A person who gossips exposes the flaws of another to public ridicule. As a result, the gossiper is punished by having their own flaws manifest as an external skin disease readily seen by any onlooker. 
Instead of speaking badly about someone, the Torah expects us to speak to them. It is not pleasant to receive input that asks us to modify our actions. Yet such a rebuke is the consequence and counterbalance to our own lack of awareness. If we could receive the memo internally, then we wouldn't need another to deliver it. 
The Talmud extols the individual who appreciates this type of feedback. Rebbe taught: "A person should love admonition; for as long as it exists in the world, pleasantries come with goodness and blessing and evil is removed from the world." And R' Yochanan added "Anyone who rebukes their friends, with the right intentions, merits a portion of the Divine and even more so a cord of grace is extended on them as it says in Proverbs: "One who reproves someone will later find grace".
The Malbim explains that even though it is the way of the world that people initially prefer to avoid receiving negative feedback, after time, the natural consequences of the "flawed perspective" catch up to a person and then, in the end, they really value the corrective support. It is for that reason that the verse emphasizes "later." So too in the case of the metzora. They need to be brought to the Kohen because they are reluctant to hear the truth about themselves that this affliction will confirm.
In the Vilna Gaon's commentary on the Bible he explains the prefix "to" in "לנגע" as the Torah's way of teaching us that those around this individual are aware of the discomfort caused by them, and they are pained in observing it. When we have an insight into the character traits of another, that sensitive information can be used to encourage that person to talk more openly about the motivations and intentions, or it could be the portal into something hurtful, G-d forbid. The Gra writes that gracefulness is manifested as the awareness that someone cared enough to take the time, and the chance, to share a heart centered perspective.
This parsha of negyim invites us to reflect when we see something, in another, that doesn't land so well for us – perhaps something similar exists in ourselves. Having something "seen" by someone else helps us have a more accurate vision of ourselves. Rabbi Jacob said: this world is like a vestibule before the world to come; prepare yourself in the vestibule, so that you may enter the banqueting-hall. Rashi explains that people are already dressed and ready for the party by the time they arrive; they just need to make minor adjustments to their hair or clothes before they formally present themselves. We all want to be the best versions of ourselves, and help others in doing the same, but that requires willingness to see the work that still needs to be done.
By R. Mike Moskowitz.
https://yourbayit.org/wp-content/uploads/2021/04/unnamed.jpg
400
800
Rachel Barenblat
https://yourbayit.org/wp-content/uploads/2019/05/bayit-logo-fullcolor.png
Rachel Barenblat
2021-04-16 12:42:19
2021-04-16 12:42:19
Graceful Rebuke / Graceful Masculinity: Tazria