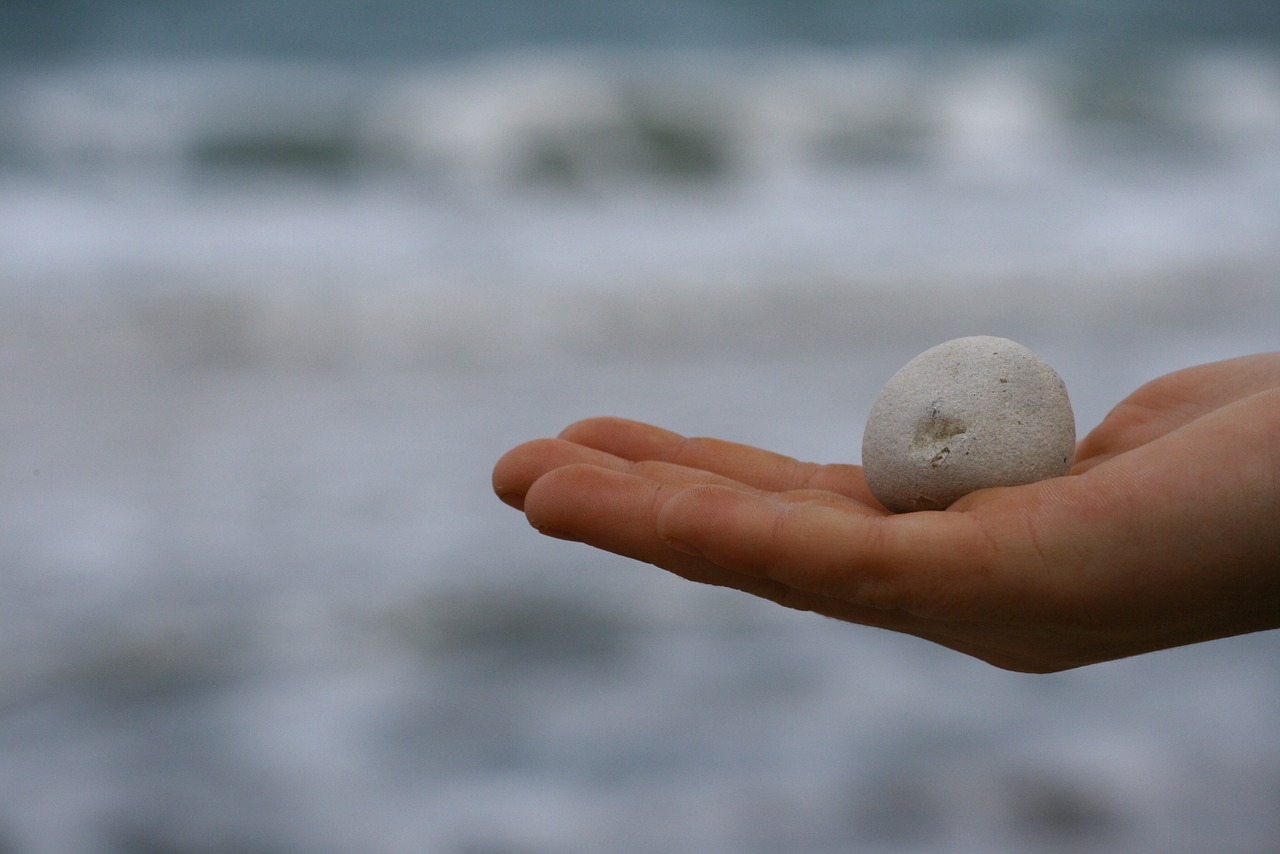 This ritual seeks to connect the Yizkor prayers, recited four times a year, with an embodied experience of memory and connection. The only required element is a basket of stones — smooth river-washed stones are available at landscaping supply stores — which are handed out during the service. The central act is placing the stones together on a central location (often the amud or Torah reading table), in silence, while allowing music and memory to open our hearts.  — Rabbi Evan J. Krame
In our tradition, we bring not flowers but stones to a gravesite. That's what Jacob did for Rachel when he created a matzevah (monument), as we read in Torah:
Over her grave Jacob set up a pillar; it is the pillar at Rachel's grave to this day. (Gen. 35:22. )

וַיַּצֵּ֧ב יַעֲקֹ֛ב מַצֵּבָ֖ה עַל־קְבֻרָתָ֑הּ הִ֛וא מַצֶּ֥בֶת קְבֻֽרַת־רָחֵ֖ל עַד־הַיּֽוֹם׃
Many of us no longer live near the cemeteries where our parents, aunts, uncles and grandparents are buried. We may not have the opportunity to place a stone in remembrance of those who brought us into the world or nurtured us. 
Some of us have siblings or children who have preceded us in death, whose absence is hard to bear. Being far from those graves can be especially painful. 
And even when we live near the graves of those whom we've lost, we're not at those graves now, today, as we recite these Yizkor prayers in memory. But we can still take a stone, and use it as a focus for our remembrance.
Take a stone now. Hold it, and think of the person or people you are remembering today.
[Invite people to go row by row to select a stone, or pass stones out row by row. While stones are being handed out, the following instruction may be offered:]
We'll take silent time for the Yizkor memorial prayers.
After we hear the words of Psalm 23, come place the stone on the bimah, and return to your seats in silent dedication. 
[Volunteers direct the community in coming up, row by row, to place their stones while "Turn, Turn, Turn" is sung.]
Remembering and honoring those we have lost, we come together again as a community. Though each of us is remembering someone different, we're connected in the shared experience of mourning and memory.
We move now into Mourner's Kaddish and El Maleh Rachamim…
https://yourbayit.org/wp-content/uploads/2019/09/child-hand-1206922_1280.jpg
854
1280
Rachel Barenblat
https://yourbayit.org/wp-content/uploads/2019/05/bayit-logo-fullcolor.png
Rachel Barenblat
2019-09-19 13:48:41
2019-09-23 14:43:20
Using stones for Yizkor